Intervju med Andrew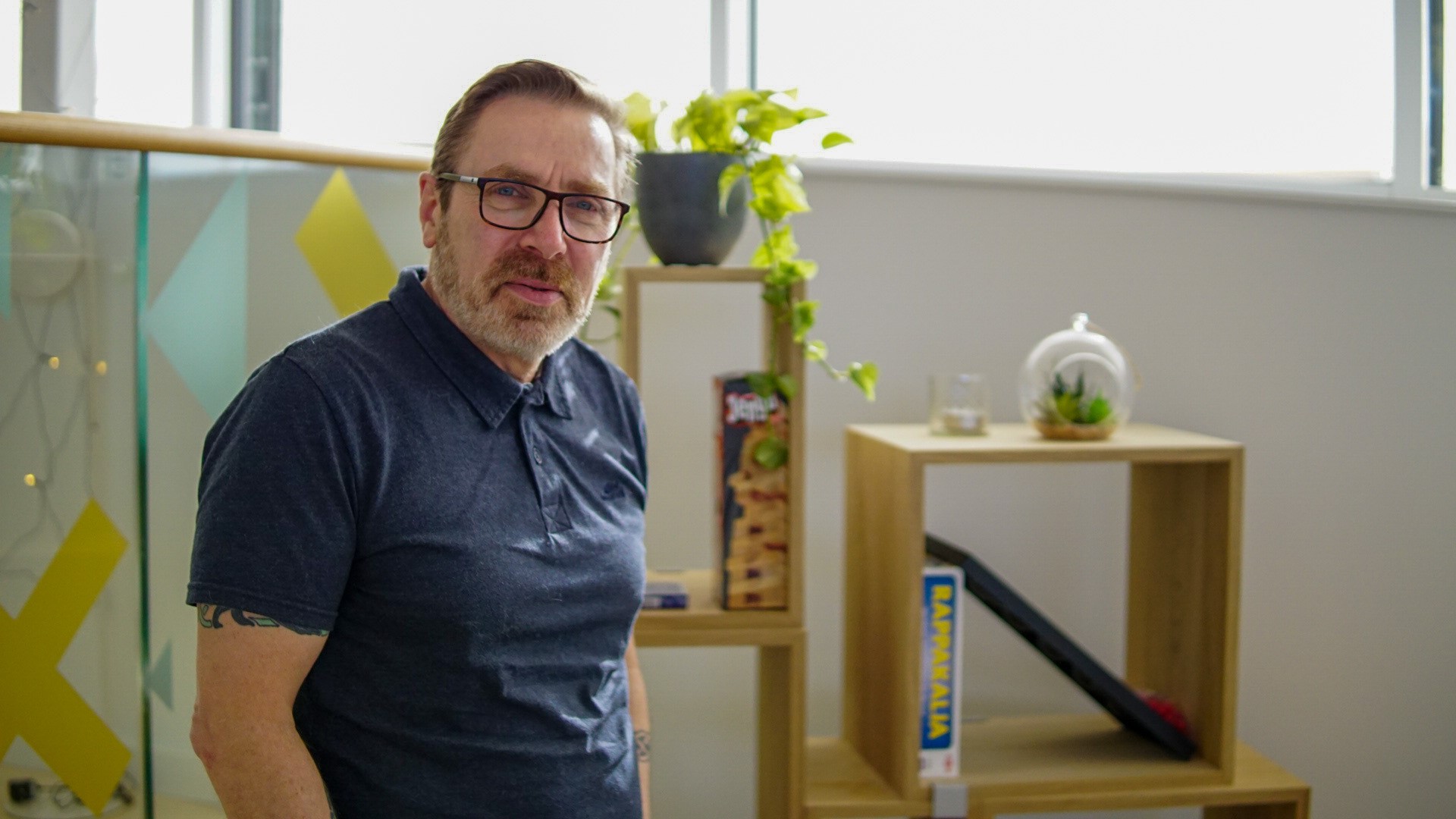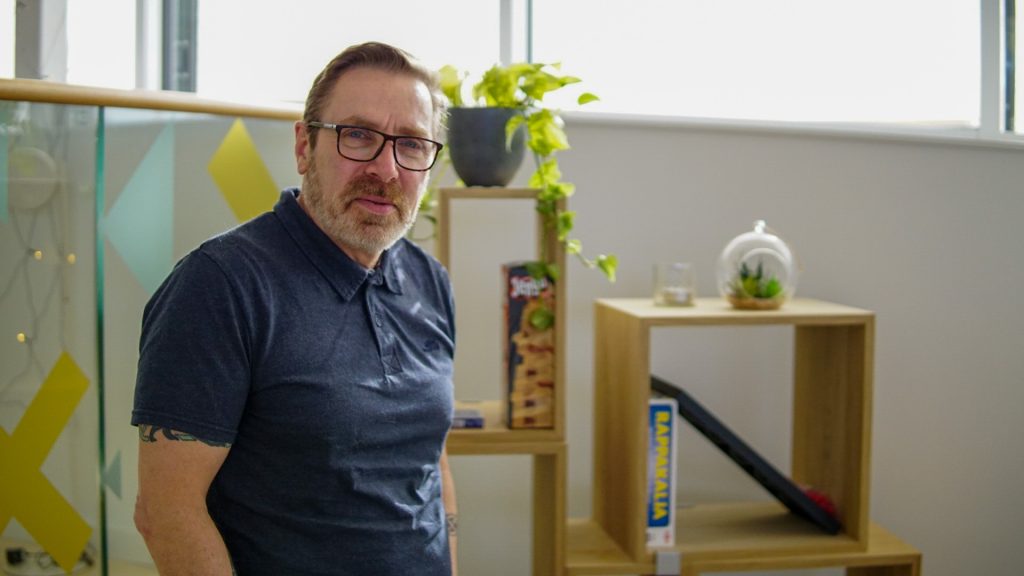 Andrew Reid, Senior Development Engineer at Mobilaris
MOVING FROM THE UK TO SWEDEN
"I would say to anyone thinking about moving over here, do it. You get a different quality of life, a work-life balance and leisure lifestyle combined with excellent work opportunities". 
A lot of people are interested in moving to our region, and we sat down with Andrew Reid, a Senior Development Engineer at Mobilaris who moved from the UK to Norrbotten. How does one decide to migrate and move to another country, why did he choose Norrbotten and were there any challenges?
Andrew Reid is originally from the UK but migrated to Luleå in 2021. He found a new home in Voullerim, where he lives with his three siberian huskies Oakley, Saphie and Loki. Andrew has a background as software and electronics engineer and used to run a consultant company in London working with global companies in various projects across the globe. His work allows him to work remotely which is one of the reasons he started looking into moving abroad.
Andrew was interested in moving to the northern parts of the Nordics mainly because of his three Siberian huskies and interest in dog sledding. After researching, he found the Luleå Region which is a bigger city that is easy to get to, it has good work opportunities, a university and interesting tech companies. By a coincidence he came across a house for sale in Vuollerim and decided that the timing was right to get out of his comfort zone and move to another country.
When first moving to Sweden, Andrews original plan was to continue working as a consultant but shortly after he was headhunted by Mobilaris who wanted to hire him. He accepted their offer and Mobilaris was able to help him with his immigration process. Mobilaris, who is used to hiring global talents, is a certified operator at Migrationsverket which provides faster processing. Andrew's immigration process was straight forward but sometimes technicalities and a lack of cooperation between authorities can prolong processes and make it harder to take the necessary steps such as apply for residency, register with the tax agency, getting an ID card, opening a bank account.
– Moving to another country does take some work and getting everything setup can be a long process but if you get a company to sponsor you it is easier. Also, I have found everyone to be incredibly supportive in my migration process, both Migrationsverket and Skatteverket have always done their best to help me out.
Andrew plans to retire in Sweden and emphasizes the work-life balance and leisure lifestyle that Sweden offers.
– I would say to anyone thinking about moving over here, do it. You get a different quality of life, a work-life balance and leisure lifestyle combined with excellent work opportunities. Previously, I hardly had a work life balance and to be honest in the UK it is hard, especially in London where everyone works long hours with long commutes. In addition, the cost of living and especially housing is very high. People always told me Sweden is expensive, but I don't find that to be true.
– I also enjoy the seasons and the leisure lifestyle living so close to nature. The winter sports, the skiing, ice fishing, walking on the frozen water, snowmobiling. And the summers here are incredible! It is a very stress-free lifestyle, and at least in my case I can say that I live a much richer life here in Sweden.
Andrew is also determined to learn some Swedish and has help from his colleagues at Mobilaris
– I want to make Sweden my home and live here so the least I can do is adopts its customs and learn the language and be respectful of my new home. You could live in Sweden without learning the language, I have not yet come across anywhere where I was limited by a language barrier but I would still encourage everyone to at least learn the basics.
It is easy to take for granted some of the things that non-natives identify as unique selling points for moving to Norrbotten or Sweden such as a 40h work week, paid vacation time, paid parental leave, access to healthcare and education. The Swedish lifestyle differs from other countries and as Norrbotten starts attracting international talents we need to remember that these things might be novel for people moving here
– I have two colleagues that are going on paid paternal leave for six months, that's just something that you would never hear of in the UK.
Andrew's story illustrate some of the pro's and possibilities of moving to Sweden. If you are interested in knowing more about moving to Sweden, check out this website. If you are interested in learning more about living in arctic Sweden, check out Swedish Lapland Live & Work in Arctic Sweden. Also, if you are interested in job opportunities, check out MindDig.
Text: Helen Sundqvist