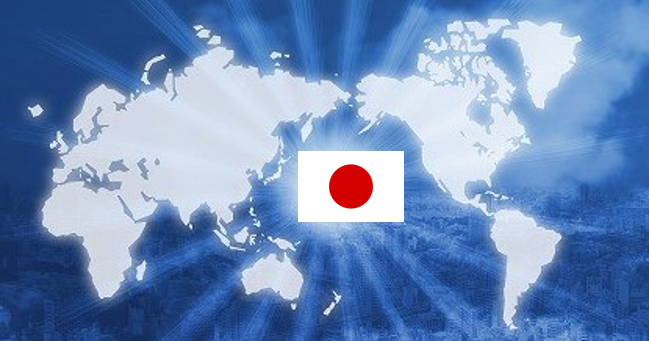 World Business Webinar -Japan as a market
" What the Covid-19 bring to Japanese Market? – Changed and unchanged"
World Business Webinar is the free virtual seminar to introduce insights by specified market experts organized by ExportCo project members, aiming at sharing business situation and timely information on a specific country with Finnish and Swedish companies to help market entry and give some tips for company's internationalization.
The first destination is JAPAN. Two experts (see the blow guest speakers' introduction) will tell you on insights for Japan due to the coronavirus pandemic from a "consultant perspective" focusing on healthcare industry and a "Venture Capital firm perspective".
Time: 4 Jun 2020 (Thu) at 10:00 – 11:05 in EEST (Finnish time)
Place: MS Teams
This event is free to participate, but pre-registration is required.
The MS Teams event link will be sent to registered participants later.
(Note) The event will be recorded and archived.
Registration link:  https://www.lyyti.fi/reg/World_Business_Webinar_JAPAN_4218
Program:
10:00 Opening by Takako Uchida, Coordinator, International Affairs, Japan, BusinessOulu
10:05 Start 1st session by Mr. Mika Kouhia, CEO, CWC Nippon
Presentation: "Introduction of CWC Nippon & Insights in healthcare industry in Japan due to COVID-19 from a consultant perspective (TBD)" (10-15min)
Q&A + Discussion
10:30 End of the 1st session
10:35 Start 2nd session by Mr. Shinichi Nikkuni, Managing Partner, NordicNinja VC
Presentation: "Introduction of NordicNinja VC & How a VC can help scaleups penetrate into the Japanese market in the New Normal" (10-15min)
Q&A + Discussion
11:00 Closing by Takako Uchida, BusinessOulu
11:05 End of the event
Introduction of guest speakers: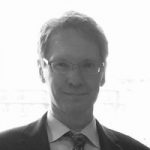 <1st session> Mr. Mika Kouhia CEO, CWC Nippon: Mika moved from Finland to Japan in the beginning of 1990's to study in the graduate school of University of Tokyo. That also started his three decades long career working in the Japanese market for both small startups and large companies such as Nokia, Stonesoft, Hitachi Cable, and Ekahau.
CWC-Nippon (http://www.cwc-nippon.co.jp/index.html): Founded in Yokohama, Japan in 2012 by University of Oulu as a intercultural bridge maker in business and research fields between Japan and EU countries. Provide market entry studies, match making, consulting service, workspace and other business services to tech companies.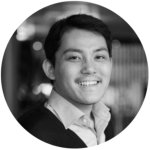 <2nd session> Mr. Shinichi Nikkuni, Managing Partner, NordicNinja VC: Shin moved to Helsinki with his family in Jan 2019 to run NordicNinja VC. He is a Cambridge alumnus, previously worked in strategic consulting and finance around the world and found a startup in UK. Focuses on health tech, personalised user experience and science-based tech in general – and is very passionate about sauna!
NordicNinja VC (https://nordicninja.vc/): Venture capital firm located in Helsinki, Tallinn and Stockholm with over 100 million euros for supporting scale-up goals in the Nordic and Baltic regions focusing on "deep tech" companies for entering Japanese market. NordicNinja is the joint-venture by JBIC IG Partners (https://www.jbicig.com/en) in Japan and BaltCap (https://www.baltcap.com/) in Northern Europe.
For more details and questions, please contact to:
Takako Uchida, Coordinator, International Affairs, Japan, BusinessOulu
---

This webinar is an acitivity within the Export Cooperation Sweden-Finland project.
Export Cooperation Sweden Finland is a Cross-border organizational cooperation, that helps companies in northern Finland and Sweden to find new and profitable business opportunities, export activities and to enter a global market. The aim is to increase cross-border cooperation and awareness among supporting organizations of exporting and we believe that with a transnational cooperation we can help companies to access more extensive and accessible services than just at local level. The companies we want to involve will be companies that mainly are into an eco-system of innovation or academy.
Norrbotten Chamber of Commerce is the Swedish project leader in this cross-border collaboration project, with BusinessOulo as the head project leader.
Funders on the Swedish side include Interreg Nord, Tillväxtverket and Region Norrbotten.
Datum:
4 juni
Tid:
09:00 - 10:00
Plats:
Digitalt via MS Teams
anmäl dig nedan
för länk till webinar
Anmäl dig här!